Who we are
Our MISSION continues to ease the journey through Change, Transition & Transformation for Individuals, Teams & Organizations bridging and expanding upon our work since 1988 as JWH Training & Consulting, Inc.
Our VISION is to clean up our world one WORD at a time.
Our VALUES guide our services – Truth. Authenticity. Alignment. Congruency. Compassion. Community. Simplicity. Partnership. Passion. Respect. Results.
Our 2020 – 2021 Focused Service to Leaders, Teams & Organizations:  Structured DIALOGUE Facilitation
How do we cultivate clarity, coherence & coordinated action from the many distractions and pre-occupations calling for our attention in these times?
Our team introduces & facilitates you through 3 zoom sessions of Structured DIALOGUE Assumption Checking Disciplines based on MIT research & over 30 years of time-tested applications of our work in large corporations, small businesses/family owned businesses and non-profit organizations.
A flock of birds suddenly taking flight from a tree reveals the potential of coordinated action that can come from dialogue: this is movement all at once, a wholeness and listening together that permits individual differentiation but is still highly interconnected. W. Isaacs
How do we transform fragmented inefficient meetings & conversations       in business at this time?
Unfortunately, most forms of organizational conversation, particularly around tough, complex, or challenging issues lapse into debate (the root of which means "to bear down"). In debate, one side wins and the other loses; both parties maintain their certainties, and both suppress deeper inquiry.  Such exchanges do not activate the human capacity for collective intelligence.  Dialogue is a discipline of collective thinking and inquiry, a process for transforming the quality of conversation and, in particular, the thinking that lies beneath it.  W. Isaacs
We facilitate team meetings with the disciplines of DIALOGUE Assumption Checking.  Participants notice that meetings move from fragmentation, confusion & overwhelming agendas into a more streamlined focus with integrated thinking and forward movement.
Watch Family Business World TV show to hear more about this powerful tool of Structured Dialogue Assumption Checking and our support to business leaders.
Family Business World – Janet Werner & John Griffith (mp4)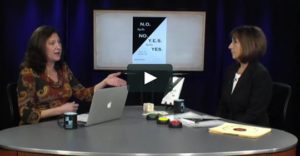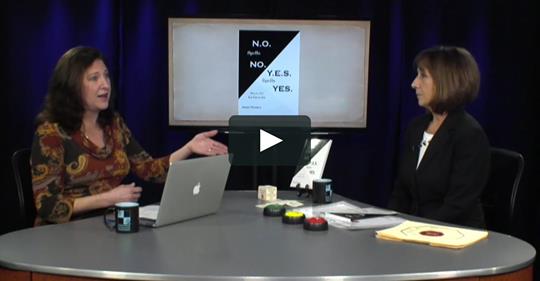 Princeton TV interview
What we do
Integrated Organizational Development & Change Leadership
High Performance Team Effectiveness
Training Programs & Unique Learning Tools
Individual Coaching
Facilitate challenging & sensitive meetings
Our organizational development, team building, coaching and training service expedites results, minimizes learning time and reduces costs with our microlearning tool box that includes Business Table Talk Napkin Notes™, My Desk Top Coach™ self-directed learning, ice-breakers and customized multi-media packages with optional HELP DESK telephone coaching.
Drive Through Coaching Clinics™ is a unique delivery platform that provides laser focused coaching for all employees In Just a Moment™.
You are welcome to download our signature tool called STOP. Pause. Print copies for a meeting or training program. Bring scissors and tape. Invite employees to cut out and assemble their own simple reminder to STOP. Pause and pay attention to what is important.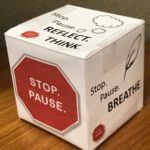 Customized Training & facilitation services
Diversity, Equity & Inclusion In ACTION
Work Process Improvement
Conflict Resolution
Collaborative Relationship Building
New Manager & New Supervisor Training
Problem Solving Skills
Decision Making Skills
Communications Skills
Meeting Management Skills
Presentation Skills
Performance Management Systems
Succession Planning
Train-the-Trainer
Business Plan & Strategic Plan Development
Structured DIALOGUE Assumption Checking Facilitation & Certification
We are being sought after to assist organizations in navigating the complex CHANGE agenda which includes facilitating healthy conversations on the sensitive topics of DIVERSITY, EQUITY & INCLUSION.
We are often called in to improve communications, resolve conflict & expedite work process efficiencies within and between departments. Over time we establish best practices & professional disciplines that lead to improved individual, team & organizational results. It is common for us to partner with an organization over the long term to position for growth & continuous improvement.
Our service Projects
Visit Postcards From Home to get involved.
You are invited to join us in conversation about our Corporate Service Engagement initiative called U Have my WORLD Project. Our focus is to shine the light on RESPECT with our youth. Our current volunteer service is with the Boys & Girls Club of Paterson & Passaic. Visit our PROJECTS page to see how you can help.