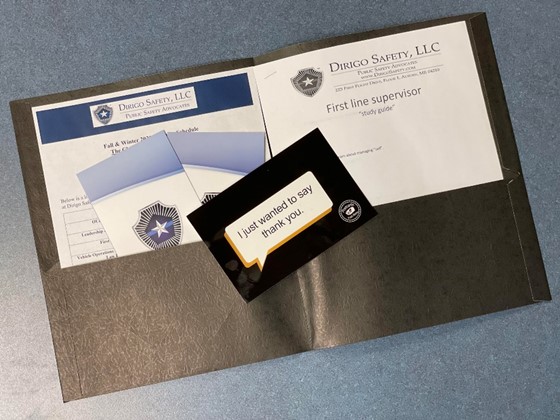 Thank you is one of the easiest ways to boost morale, support mental health & improve corporate culture. Dirigo Safety LLC demonstrates how easy it is to use our Postcards From Home™ to express gratitude in a leadership training class. "I used postcards that say a simple but powerful message. Leaders in the class were even surprised at how positive it made them feel receiving this card. I expect to see more of these cards used at Dirigo and the rest of the world!" Adam Gormely, Executive Consultant at Dirigo Safety, LLC
What we do:
Expedite team efficacy & coordinated action with Dialogue Assumption Checking Disciplines.
Accelerate learning in training programs with Table Talk Tools™.
Streamline coaching to behavior change & performance with My Desk Top Coach™.
Facilitate meetings on challenging & sensitive topics while moving into action with Triple Track Thinking™.
Multiply organizational learning with our systems approach.
Integrate mental health & wellness with Drive Through Coaching Clinics™.
Our organizational development, team building, coaching and training services expedite results, minimize learning time and reduce costs with our microlearning toolbox that includes
Business Table Talk Napkin Notes™, Postcards From Home™ & Triple Track Thinking™
"I just started applying Triple Track to my team meetings and I have already eliminated one hour of labor intensive conversation."
"This is especially helpful to refocus me on a Monday morning or after returning from a business trip. The current, next and future agenda items present the total picture in an easy format for me to focus.
"After 2 weeks vacation one of the tools which helped me through the week was my Triple Track plan. With all of the emails, voicemails, the TT was really useful in focusing on the real important stuff."
"If we used dialogue in the beginning of our team process back at AT&T, we could have saved months of meetings getting to a shared understanding."
"Using dialogue, I find there is no need to take notes. The significant points are integrated, known and acted upon."
You are welcome to download our signature tool called STOP. Pause. Print copies for a meeting or training program. Bring scissors and tape. Invite employees to cut out and assemble their own simple reminder to STOP. Pause and pay attention to what is important.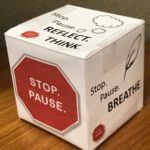 We are being sought after to assist organizations in navigating the complex CHANGE agenda which includes facilitating healthy conversations on the sensitive topics of DIVERSITY, EQUITY & INCLUSION.
We are often called in to improve communications, resolve conflict & expedite work process efficiencies within and between departments. Over time we establish best practices & professional disciplines that lead to improved individual, team & organizational results. It is common for us to partner with an organization over the long term to position for growth & continuous improvement. Learn More
Table Talk Tools™ ease conversations & engagement
In Just a Moment™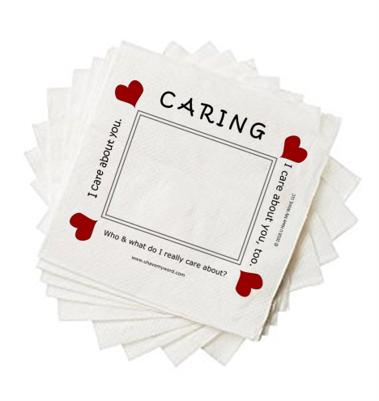 Napkin Notes™ make me want to pick up a pen & write. I'm just wondering…"What do I really really CARE about?"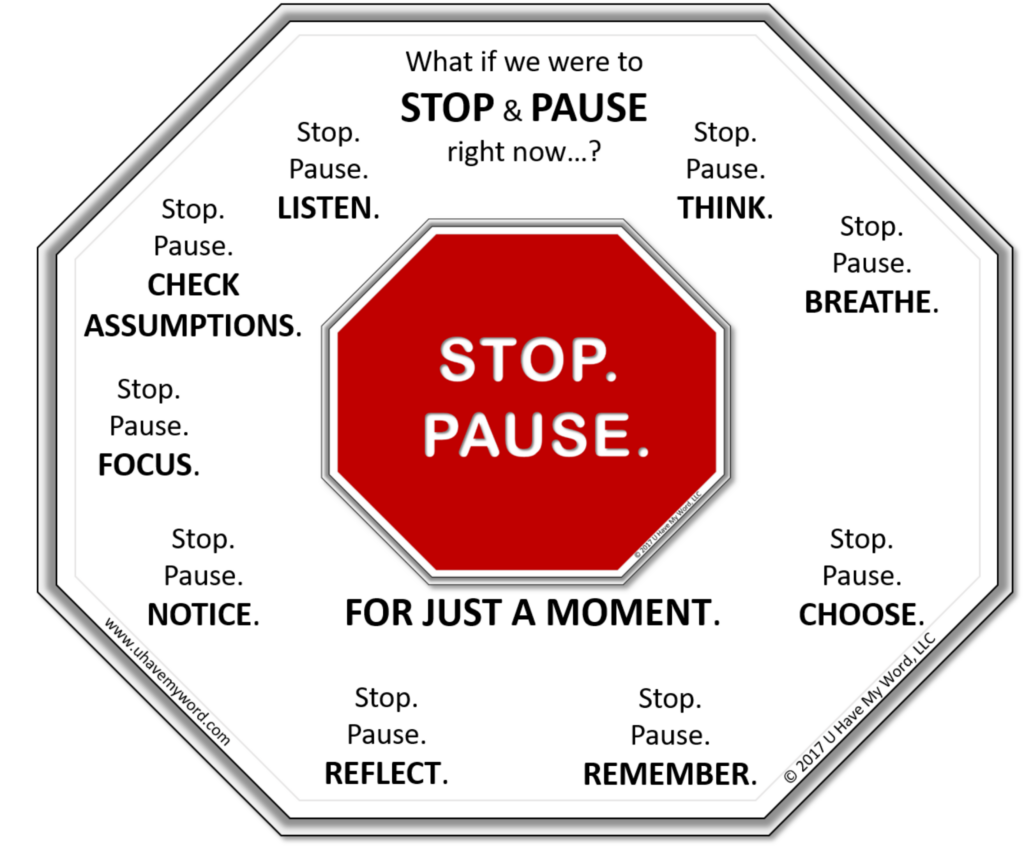 Customized Training & facilitation services
Diversity, Equity & Inclusion in ACTION with MIT-based DIALOGUE Facilitation
Mental Health at Work & Home
Work Process Improvement
Conflict Resolution
Collaborative Relationship Building
New Manager & New Supervisor Training
Problem Solving Skills
Decision Making Skills
Communications Skills
Meeting Management Skills
Presentation Skills
Performance Management Systems
Succession Planning
Train-the-Trainer
Business Plan & Strategic Plan Development
Structured DIALOGUE Assumption Checking Facilitation & Certification