Postcards From Home™ are SIMPLE tools that do BIG work.
Fostering esprit de corps & Mental health In Just a MAIL Moment™
Together we create Miles & Miles of Peace & Smiles™
You may receive your supply of cards through a donation to:
Code 9 Heroes and Families United or We CARE (dalecaldwellfoundation.org)
Email JanetWerner@UHaveMyWord.com to place your order of 250 cards per pack at $200.
World Kindness Day is every day everywhere with the Kindness Ambassador, Holly Myers & our Partner Across Borders in CANADA, Hilary Van Welter. Inviting business leaders to expand our impact in spreading KINDNESS in your community, across our nation & around the world. Your donation of $200 to our non-profit partners supplies you with 250 postcards that you may donate to your local school or college, veterans' organization, community event, first responder outreach, religious institution or non-profit mission of your choice.
How do these simple words impact your day?
PTSD HELP is here!
Postcards That Spark Dialogue™
P: Postcards
T: That
S: Spark
D: Dialogue™
We all have experienced some form of post traumatic stress in our lives at some point & statistics show Pandemic-fueled trauma is rising. PTSD is no longer reserved for our military soldiers. We also know that PTSD is a significant concern for our first responders & now the conversation is opening on PTSD in our work environment. It's uncomfortable for most of us to get the conversation started in a meaningful way so the healing can proceed. Postcards That Start Dialogue™ ease the conversation in a simple way.
Simple words that are visual on a card shared in the mail, at the dinner table, in a lunch box, on a zoom meeting can open the heart & soul so the mind feels safe & will cooperate into a meaningful conversation.
Imagine opening your mailbox and noticing a simple colorful message that greets you:
Now imagine your employees working from home or driving home from work and opening their mailbox greeted by similar messages from you: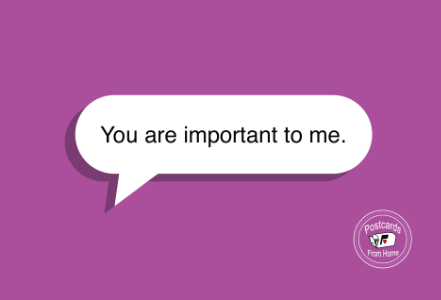 How might a "Mail Moment" in anyone's day impact mental health? Let's think about that. Did you know that the "Mail Moment" is real and offers research-based value from the USPS that we can apply at this unique time of hunger for personal connection & meaning in our day?

Snail mail evokes emotion:
· 67% feel mail is more personal than the Internet.
· 56% say receiving mail is a real pleasure.

Now imagine your employees engaging in their "Mail Moment" this week & feeling a pleasurable personal message from you in a Postcard From Home™.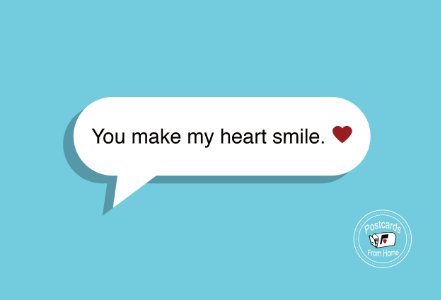 Kids love Postcards From Home™ too!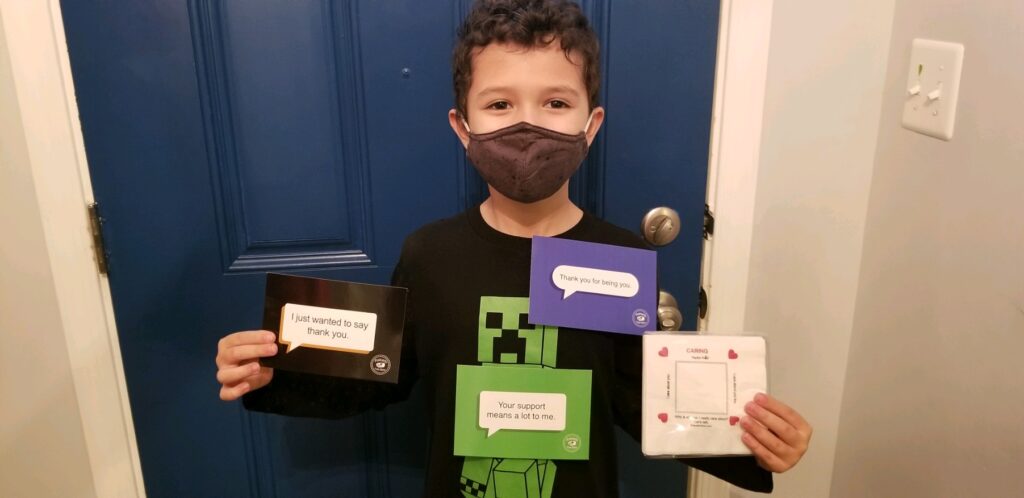 Son of a retired NYPD police officer says, "These cards can help people when they are sad."
Did you know that Millennials like the "Mail Moment" and would rather go to the mailbox than scan for useful information on email?
Can you imagine how the Millennials on your team might respond when they receive a Postcard From Home™ from you? How might a simple kind "snail mail moment" positively impact our Millennial workforce & the rest of us for that matter?
Ask me how you can mail postcards from wherever you are to wherever they are. Contact JanetWerner@UHaveMyWord.com to purchase your supply of postcards.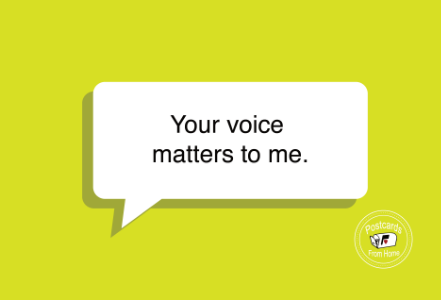 Postcards From Home™ are a print and digital campaign for the human heart.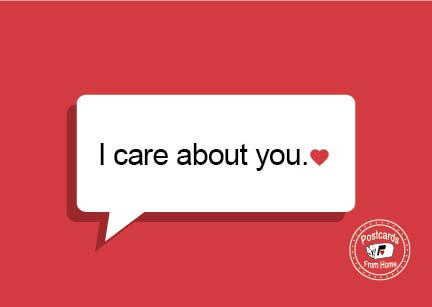 Can you imagine what it might feel like for your employees & customers
to receive a hand-written note on a Postcard From Home™ especially during these challenging & isolated times?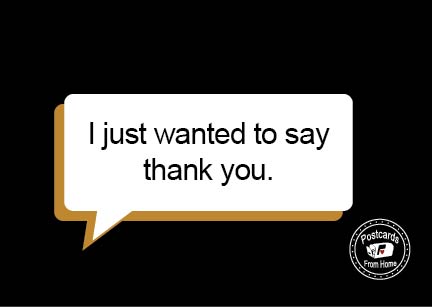 We make it easy for people to connect with each other through the mail in
this disconnected world and serve the desire for greater engagement with less time to do it. USPS knows that physical mail triggers activity in the brain that corresponds with value and desirability. www.lendingsciencedm.com/how-millennials-respond-direct-mail/
Let's trigger some brain activity on positive values and desirable action steps.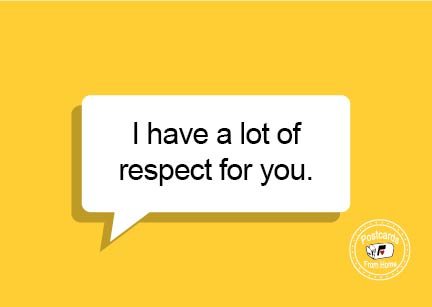 Reinforce core values & healthy language in the workplace.
Facilitate communication, engagement & relationships.
Acknowledge positive behavior & best practices.
Let employees, customers, vendors & your surrounding community know you see them, hear them & appreciate them.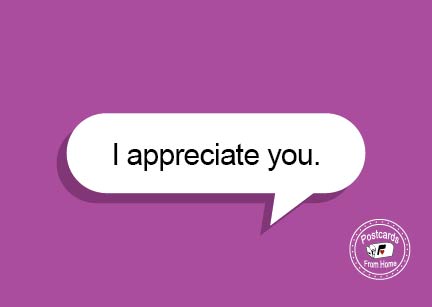 How to use Postcards From Home™ to strengthen your organization's culture, employee engagement, team performance & relationships
with internal and external customers.
You can mail out a postcard to your team, your organization, your customers & vendors.
You can hand deliver a postcard to a co-worker's desk.
You can combine digital communication with a real "mail moment" to increase impact of your message.
What if you mailed a Postcard From Home™ after sending a text or email with similar messages? Research shows that the combination of digital & snail mail increases engagement.
Ask me to text, email or snail mail you a Postcard From Home™ and notice what happens. JanetWerner@UHaveMyWord.com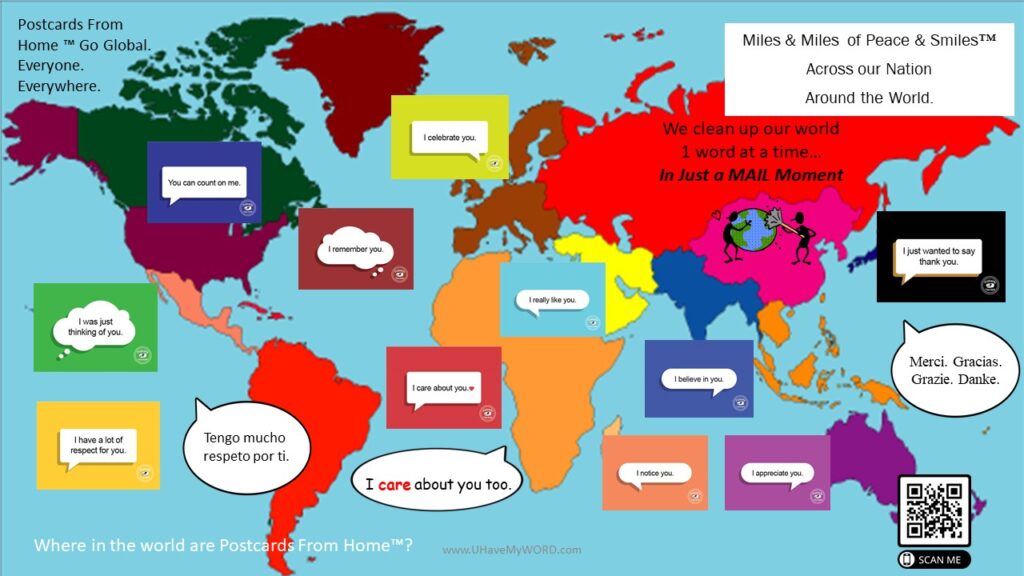 Our shared VISION
Postcards From Home™ Go Global.
Miles & Miles of Peace & Smiles™
In Just a Mail Moment™
Simplicity speaks to the multi-generational and multi-cultural market providing connection and engagement from one mailbox to another across the USA and throughout our global community.
Scan through the postcards below and email JanetWerner@UHaveMyWord.com to place your order. Postcards are currently available in packs of 250 cards. Non-profit and bulk pricing is available to your organization.